Make Taking a Physical Inventory (PI) Faster, Easier and More Accurate with Retailer Assistant™ PI
Retail Technology Centers (RTech), understands that physical inventory counts are critical to an accurate inventory and company balance sheet. Incorrect physical counts can cost your business money. The labor and hours involved in taking inventory counts is a headache for both you and your associates. Now there is a better way thanks to Retailer Assistant™ PI.
Retailer Assistant™ PI is a new digitally enhanced way to perform physical inventory counts more efficiently. Retailer Assistant PI can verify your numbers in real time. It will then notify the worker and supervisor of any discrepancies, so that corrections can be made immediately. Retailer Assistant PI can also create zone reports that compare what is in your inventory with what was actually counted. Retailer Assistant™ PI, cuts the labor time, costs and has better accuracy. Knowing that your inventory quantities are accurate will give you and your business peace of mind.
How Easy Is Retailer Assistant™ PI?
What makes Retailer Assistant™ PI so powerful is that it takes the multiple steps and time involved in doing an accurate physical count by hand and reduces them to three easy steps.
Physical Inventory Counting Is Reduced to Three Easy Steps
Retailer Assistant™ PI uses a Mobile Data Unit or MDU to record bar code scans or manual entry in digital format.
Wirelessly uploads the data into the Retailer Assistant™ PI console. Each worker has an upload pane and zone assignment so you can see the list of items being counted and make real time changes.
Zone Reports are generated for comparison with what is in your inventory management system and what is actually counted. Supervisors confirm and approve the zones, moving them out of the active count zones, thus eliminating confusion and creating an audit trail for accurately tracking counts. Retailer Assistant™ PI checks the validity of the data before updating to your inventory control system or to an Excel spreadsheet.
Retailer Assistant™ PI verifies your scans and checks for errors before uploading to your inventory software.
Retailer Assistant™ PI's Benefits
Affordable System Inventory Software
Ergonomic wireless Mobile Data Units
Scan Verification
Wireless Uploading to Retailer Assistant™ PI Console
Knowledgeable US-Based Tech Support
Effortless Uploading to Online Inventory System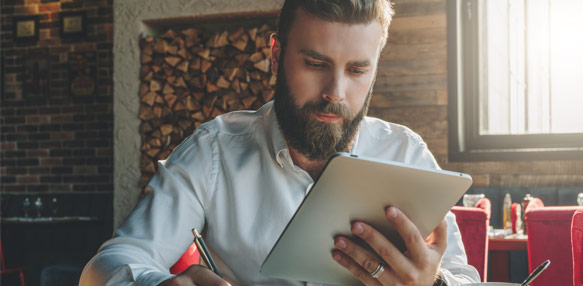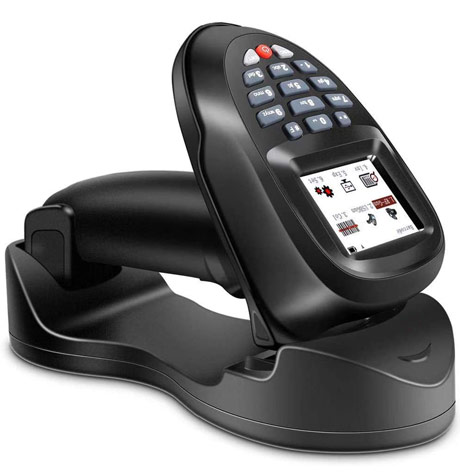 The Advantages of Using the Latest Scanning Technology
RTech® has new Mobile Data Units (MDUs) that come preprogramed to work with Retail Pro® and Retailer Assistant™ PI software. These MDUs have a plethora of features that make them stand out from other products on the market. These features include:
Rechargeable Scanners
Intuitive menu layouts set on a 2.2-inch HD Color Screen
Wireless up to a 50-100 meters
Can be used for Point of Sale or Physical Inventories
10,000 items can be scanned in one session
One cradle can connect to multiple scanners
Half the weight of previous models
Slick ergonomic design
10,000 items can be scanned during one 10-50 hour scanning session.
Retailer Assistant™ PI combines state of the art hardware and software seamlessly to make taking a PI less labor intensive with more accuracy. Part of what makes Retailer Assistant™ PI so unique is the attention to its design. Some of the many features of Retailer Assistant™ PI include:
Straightforward, Intuitive User Interface – no more days or hours of training needed ahead of the physical inventory.
Single Control Panel – all information is easily visible in one location.
Supports widespread inventory counts over different departments, locations and areas.
Counts Tracking by Zones and associate – allows for oversight of counters and stock counts.
Real-Time Uploaded Scans Validation – errors are caught immediately leading to less inaccuracy and more efficiency.
Status Reports – monitoring of the physical inventory count to see how you're doing.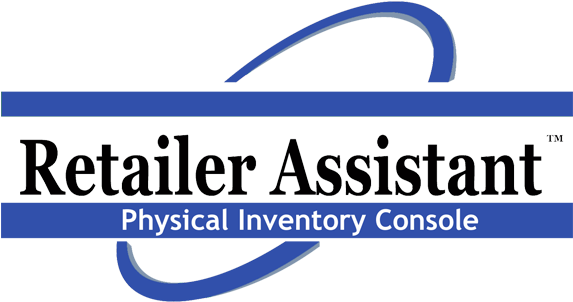 Retailer Assistant™ Physical Inventory Is for Retail and More
While the Retailer Assistant Physical Inventory System was designed with the retail store owner in mind, it can be used for any business performing physical inventory counts. Retailer Assistant™ PI can be both cost-effective and efficient for several industries including:
Retail – From single store to large multi-store retail chains
Manufacturing – track inventory in production
Warehouse / Distribution – track inventory as it comes and goes
Medical / Dental Offices –track drug and equipment count
RTech and Retailer Assistant™ Physical Inventory
Retail Technology Centers (RTech) has been a leader in retail inventory management and Point of Sale (POS) Technology for over 30 years. We are dedicated to seeing that any device, software or service we offer meets the highest industry standards. We provide technology consulting, installation, training and support. RTech is a privately held company and was founded in 1990. Our major regional technology centers are Alpharetta GA, New Orleans, LA, and Greensboro, NC. Our head office is located in Alpharetta, GA. From this facility we provide central dispatch and help desk services as well as remote support via the internet or phone for all of our clients. RTech consists of certified technical consultants and administrative staff across the Southeast.
At RTech, we understand that nothing is more frustrating than investing in a physical inventory system and then being left on your own to "figure it out." That is why we provide our own US-based Technical Support Team to ensure that you are comfortable in the setup, use and implementation of Retailer Assistant™ PI. Retailer Assistant™ Physical Inventory was created to reduce discrepancies caused by inaccurate scanning. Retailer Assistant PI will help you catch these immediately. Let us show you how.
Retailer Assistant Physical Inventory - All Year
Ensure your inventory is always up-to-date. Estimates can be provided to leave the Retailer Assistant Physical Inventory software on your computer year around to do spot checks on inventory.
Now is the time to plan your next Physical Inventory
December will be here before you know it and that means End of Year Inventory, but whenever you want to complete your inventory we can help. Let RTech provide you with the latest in software and hardware for your next Physical Inventory.
Get Retailer Assistant™ Physical Inventory now by calling Retail Technology Centers at
RTech Main Office Address:
Retail Technology Centers, LLC
122 Prospect Place
Alpharetta, GA 30005