Simplify Business, Improve Lives
Your Go-To Unified Commerce Partner
bring instore & online retail together
RDi brings the most comprehensive Unified Commerce solution available for Retail Pro.
Make Your Life Easier
and take control of your e-commerce goals
As a proven e-commerce advisor to all types of specialty retailers
with over 800 integration clients and over 400 websites built.
We provide products and services to unify e-commerce and brick and mortar stores worldwide
We simplify the challenges of providing unified e-commerce and integration by focusing on each retailers unique needs and goals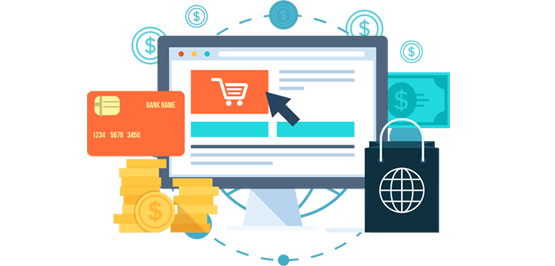 Keep Life Simple & Easy
so you can focus on your customers
We offer several ways to streamline your efforts as you prepare, implement and maintain your e-commerce presence. RDi is the "go-to partner" for mid-market unified e-commerce sites for Retail Pro. Our solutions give the retailer a sense of well being along with the most fully featured unified commerce solution available for Retail Pro on the market today. We've performed hundreds of integrations on a request basis to other Retail Management Systems and continually expand our product set.
Unified Commerce Engine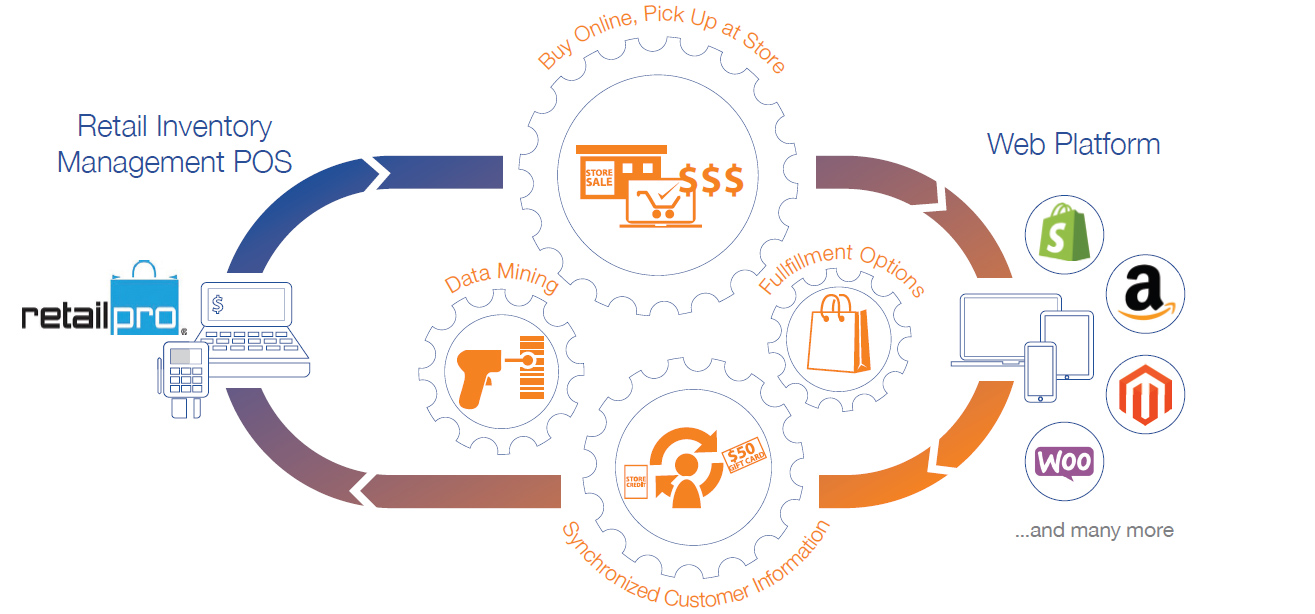 RDi Supports the Most Popular
Current Web Platforms Including:
Magento
X-cart
Amazon
Shopify
Prestashop
Channel Advisor
WooCommerce
…and many more
RDi offers integrations with Retail Pro to multiple online platforms directly along with an API like integration tool for new platforms.
Drive Seamless
e-Commerce Integrations
RDi helps with any size solution
RDi has worked with nearly every retail niche with two decades of e-commerce experience including:
Fashion Apparel & Shoes
Outdoor Sports
Museum Gift Shops
Toys
Team Sports and Uniforms
And more…
RDi isn't a commodity provider. We believe our relationship is a partnership where we work to fill your requirements, not fit you into a box.
Our staff is experienced and skilled, and we're dedicated to make you successful with our network of project tested professional partners built from a decade of successful collaboration. RDi works with single stores up to stores with hundreds of locations.
We Have Experience With Every Type of Retail Market
RDi delivers a comprehensive unified commerce solution or just the part you need.
This can include:
Delivering an online selling site on the most popular e-commerce platform
The worlds most elegant, fully featured integration with Retail Pro
Applications to enhance the order fulfillment process within Retail Pro
Picking and packing along with integration to UPS, FedEx and USPS
RDI's proven processes for delivering solutions that lead to satisfied customers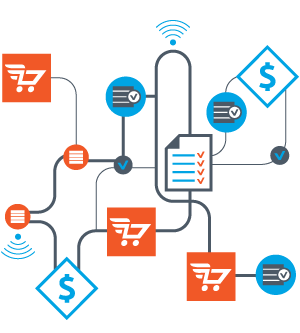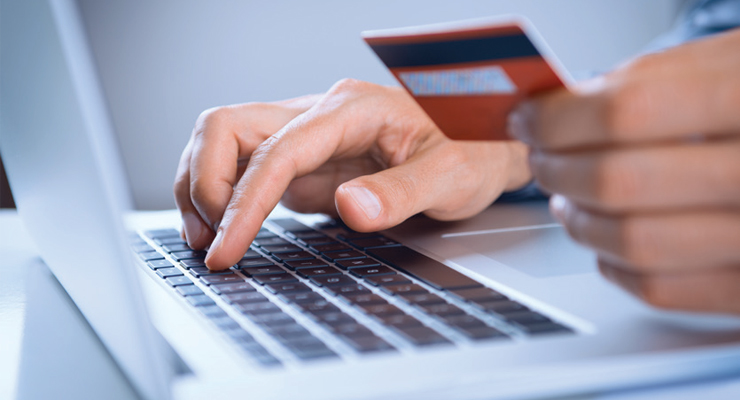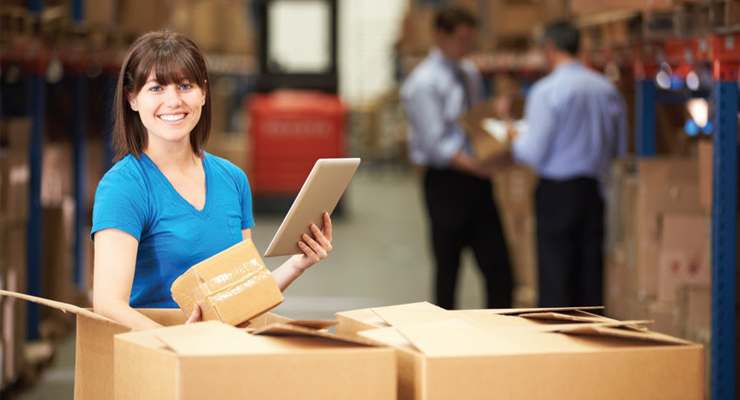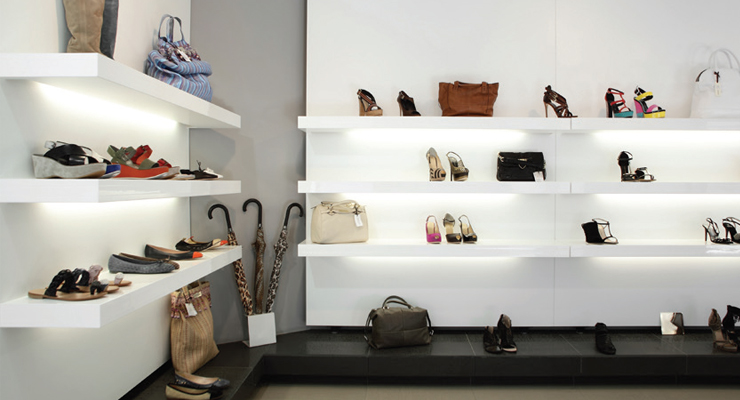 RDI Success Stories
Eagle Eye Outfitters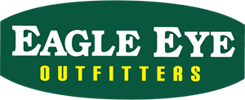 Eagle Eye Outfitters is a locally owned outdoor specialty store in Dothan, Alabama. Mark & Susan Anderson opened Eagle Eye in 1999 in the Hillcrest Shopping Center. The company grew in the early 2000s as they expanded their product offering to include exclusive outdoor brands like Columbia, Patagonia, and The North Face. Over the years as Eagle Eye outgrew their retail space, they made several moves until they found a location where they could allow for future expansion and now have 25,000 square feet of retail and warehouse space to serve their customers.
Eagle Eye uses Retail Pro 8 as the retail management/POS system, supported by their Retail Pro Business Partner, Retail Technology Centers (RTC). RTC and Retail Dimensions partner to deliver the best in omni-channel unified Commerce solutions to their customers. RDi integrated the new site using RD8 for their Magento integration and launched their online store in November 2016.
Besides the normal integration flow, interesting features EEO is using are: Integration between Retail Pro and UPS along with integrated gift cards between Retail Pro in store and online. Eagle Eye also has automatically generated sale categories populated with products for items on sale.

A unified experience across channels & devices.
RESULTS: Retailers Evolving to Unified Commerce Are Proving the Model with Steller Growth

Of orders through the online channnel are buy online pickup in-store, delivering qualified traffic into retail locations.

Ability to enhance online catalog, doubling or tripling online SKU count by integrating vendor feeds and/or drop shipping.

Streamlining order fulfillment and data workflows, reallocating 2 full-time employees from previously laborious processes.
An expanded digital footprint for both site and marketplaces, with the ability to dynamically update products and inventory, driving consistent 2X year-over-year growth.

Of web orders fulfilled from store inventories, not only driving new transactions but accelerating inventory turns.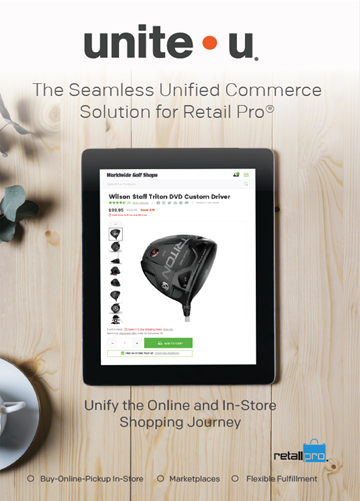 The Turn-Key Solution That Unifies the Online and In-Store Shopping Journey
UniteU® and Retail Pro's® Unified Commerce is the premier end-to-end solution for digital commerce, that seamlessly integrates with your retail business. It enables retailers to accomplish more with their real assets- building fully-featured, beautifully designed responsive sites that bridge the gap between digital and in-store – creating seamless, engaging shopping experiences.
Retailers can now offer competitive online features find in-store, and buy online pick-up in-store, then smartly and seamlessly route orders to Retail-Pro powered locations. Tear down the data walls and easily feed third-party channels such as Amazon®, eBay® and Google Shopping, fully leveraging existing retail data to power their digital business.
A solution that move businesses from siloed online and in-store shopping channels to an integrated commerce solution that seemlessly "connects-the-dots" of ecommerce and in-store POS, order management, inventory, merchandising, and financials.
Simple, robust connection with the Retail Pro platform and other data sources.
Enhance existing Retail Pro data with vendor feeds and drop shipping suppliers to enrich your online catalog.
Parse inventory and assets by store location to enable online feature such as find in-store, buy online pick-up in-store, or ship-to-store.
Enable store-specific settings, intelligently deciding which stores are able to receive pick-up orders from online store.

Gorgeous, Limitless Front-End *
optionally data services can be leveraged for large retailers with an existing site, where significant investment has been made.

Enterprise-wide View of All inventory

Powerful Tools that Unify Data Sources and Present them to Consumers.

Secure, High-Performance Cloud Hosting with Level1 PCI-DSS Compliance

Fully Leverages Cayan Unified Commerce Solution Suite

Robust, Responsive Content Delivery

Integrated Shipping+ Flexible Omnichannel Fulfillment